Local Missions
Good Shepherd provides support through prayer, as well as physical and financial assistance to many Bartlesville ministries and missions. To learn more about them or get involved, you can click on one of the links below or talk to a team leader.
Agape Mission is a local ministry that serves hot meals to Bartlesville's homeless and hurting. Good Shepherd has invested itself is a significant way to meet the needs of the hungry in Bartlesville. Our ministry teams serve lunch at Agape each Tuesday of the month and the second Saturday of the month.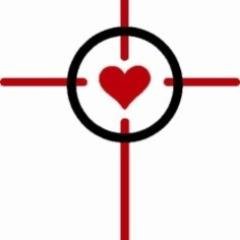 Concern (Churches United for Community Concern) provides food, financial assistance and quality childcare to individuals and families. Good Shepherd collects food for the Concern Pantry the first Sunday of each month. Beyond that, through our involvement with Kids Against Hunger Good Shepherd assembled 3,000 meals for distribution through the Concern Pantry.
Kairos Prison Ministry addresses the spiritual needs of incarcerated men, women and children, their families and to those who work in the prison environment. Working at the Bob Connor Correctional Facility the Kairos team enters the facility for weekend revivals twice a year and monthly support meetings for new Christians.
Kids Against Hunger Good Shepherd is pleased to be associated with Kids Against Hunger as part of our strategy to address hunger in our community. According to statistics released by the USDA, Oklahoma is the fourth hungriest state in the nation. One out of every five children in Oklahoma is at risk of going to bed hungry every night. NO CHILD should every have to go to bed with an empty stomach.
Family Promise of Washington Count, Inc. is a nonprofit and non-denominational organization for families in transition. Part of a national network, Washington County is one of 180 Networks across the United States. There are over 4500 congregations and 110,000 volunteers making up these Networks. Based on the support of volunteers and Host Congregations, Family Promise programs are funded by donations, grants, and fundraising opportunities. Good Shepherd joined with Family Promise in 2017 to be a Host Congregation. If you are interested in helping please contact the office.
Lighthouse Outreach Center of Bartlesville is committed to meeting the physical, emotional and spiritual needs of homeless men, women, and children. Lighthouse is a Bartlesville's local homeless shelter for men we support the ministry of the Lighthouse by contributing meals several times a year.